LONDON, KY (ClayCoNews) - Laurel County's annual "Shop with a Cop" program reaches approximately 200 children in Laurel County each year.
The program operates annually soley on donations from businesses, churches, civic groups and individuals.
London Rotary Club President David Vickers presents "Shop with a Cop" donation to Deputy Gilbert Acciardo, London Assistant Chief Randy Medlock and Lt. Travis Couch.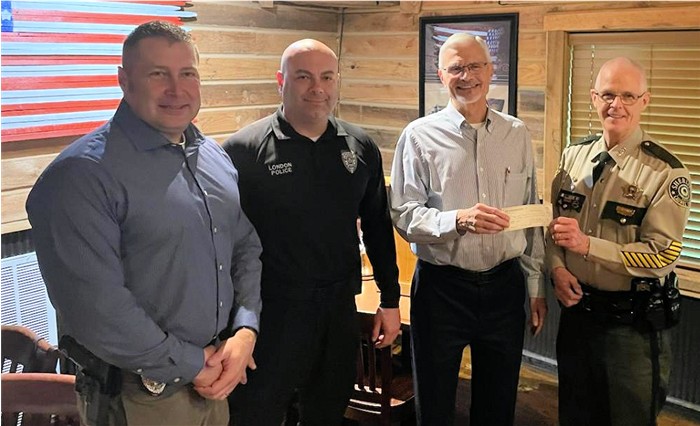 *******
Sheriff's Toy Drive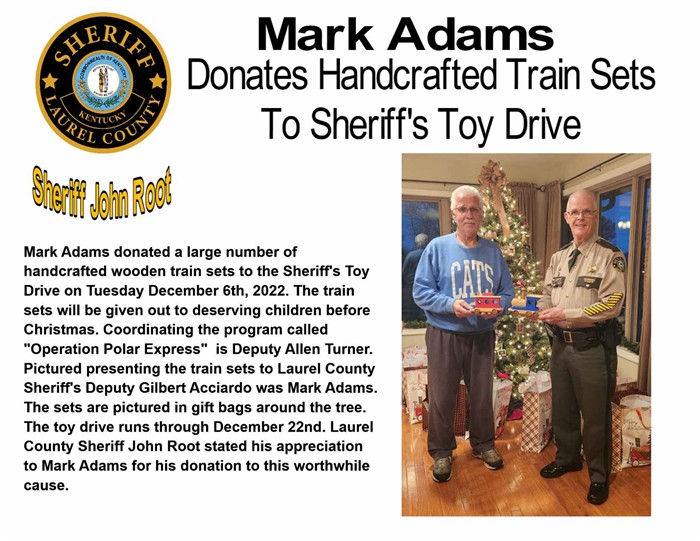 Pictured is Mark Adams presenting the train sets to Laurel County Sheriff's Deputy Gilbert Acciardo.
*******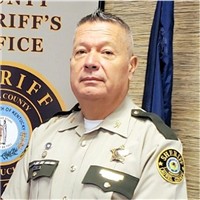 Laurel County Sheriff John stated his appreciation to everyone taking part in this worthwhile cause.