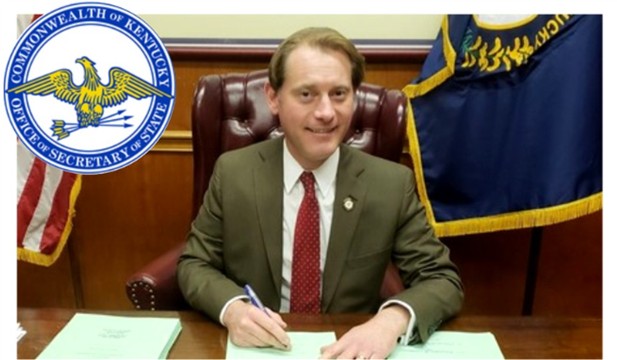 FRANKFORT, KY (December 16, 2022) – As inflation remains high, Secretary of State Michael Adams today began implementing across-the-board minimum 5% salary increases for merit employees of the Secretary of State's Office.
This increase is over and above the 8% salary increase for state workers recently enacted by the General Assembly in the state budget.
The Secretary and his politically appointed senior staff will not be included.
"Our improvements in business services and election administration have been made possible by our Office's hard-working employees, yet many have had to seek other employment to make ends meet," said Adams. "This salary increase recognizes their value, and will improve employee retention as well."
The pay increase comes at no cost to Kentucky taxpayers.
Under Secretary Adams, the Secretary of State's Office relies on business filings and candidacy filings, rather than tax revenue, to fund its services.
# # #