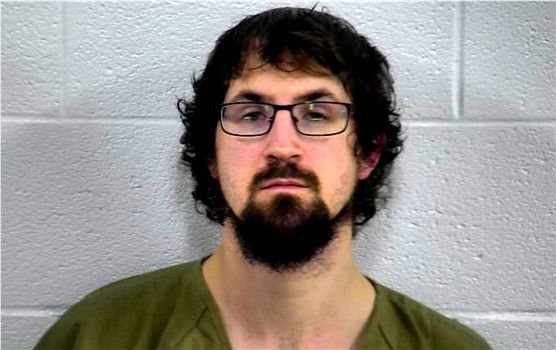 LONDON, KY (ClayCoNews) - Laurel County Sheriff John Root is reporting that: Laurel Sheriff's K-9/shift Sgt. Gary Mehler while assisting a social worker from DCBS arrested Robert W. Smallwood age 30 of Lily on Wednesday evening December 14, 2022 at approximately 5:50 PM.
The arrest occurred off Copley Road, approximately 5 miles South of London following an investigation conducted by the two agencies where it was determined that a seven year old female juvenile was the victim of physical abuse.
Robert Smallwood was charged with:
Criminal abuse – second-degree – child 12 or under
In addition, a female German shepherd was found behind the residence and was determined to be in deplorable condition due to improper treatment for approximately 6 months.
Animal control was called and the German shepherd removed.
Mr. Smallwood was lodged in the Laurel County Correctional Center.
Photo of accused attached is courtesy of the Laurel County Correctional Center.