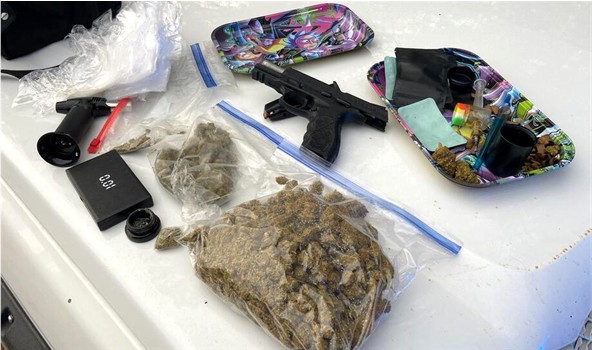 PIGGOT, AR (ClayCoNews) - According to Clay County Sheriff Terry Miller: On December 6, 2022, Deputies were dispatched to a male asleep behind the wheel of a truck on CR 478.
Once on scene Deputies were able to make contact and check the welfare of the driver. The driver was then identified as 20-year-old Tyler Spray of Rector.
Deputies could smell the odor of Marijuana coming from the truck and there was a 9mm handgun visible between the driver's seat and the middle console.
A search of the vehicle was then done, and deputies located 263.2 grams of Marijuana, 4.9 grams of a schedule 2 substance, a set of digital scales, numerous plastic baggies, and other items of drug paraphernalia.
Mr. Spray was taken into custody and transported to the Greene County Detention Center to await a bond hearing.
Tyler Spray was charged with:
Possession of a Schedule 6 controlled substance with the purpose to deliver
Possession of Drug Paraphernalia with intent to manufacture
Possession of a Schedule 2 controlled substance with the purpose to deliver
Simultaneous Possession of Drugs and Firearms
Misdemeanor Drug Paraphernalia
This individual was lodged in the Greene County Detention Center.
Photo of seized contraband from the Clay County Sheriff's Office.