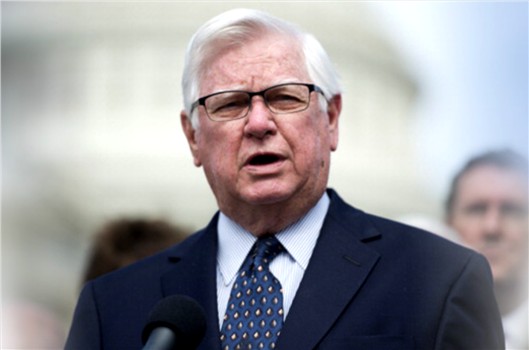 Dean of the House, Congressman Hal Rogers
WASHINGTON, DC -- As Dean of the House, Congressman Hal Rogers had the honor of swearing in newly elected House Speaker Kevin McCarthy before the 118th Congress began its official work this week, with Republicans now holding the House majority.
On Monday night, the House passed the Family and Small Business Taxpayer Protection Act (H.R. 23), rescinding funding for the 87,000 new IRS agents that Washington Democrats want to hire despite record inflation rates.
The House is scheduled to consider up to ten bills this week, including the Born-Alive Abortion Survivors Protection Act, legislation to improve accountability and transparency in federal agencies, and a bill to restore America's energy dominance and replenish the nation's petroleum reserve. President Biden has drained the nation's oil reserves to the lowest level since 1984.
"Republicans are entering the 118th Congress with an opportunity to rescind some of the liberal policies that have threatened the sanctity of life, threatened our national security, and caused our national deficit to skyrocket," said Congressman Rogers. "It's time to get the People's House in order and restore conservative values that pave the way for a brighter, more secure future for this great nation."
Republican leaders have fully reopened the Capitol Building and House offices to the public for the first time since the COVID-pandemic began. House Members can no longer vote by proxy, a change that was implemented by House Democrats; they must resume travel to Capitol Hill for all votes.
"This Republican-led House is ready to get back to work for the American people and I'm excited that the centerpiece of our nation is now fully open to the general public, as it should be," said Congressman Rogers. "I'm always happy to see folks from Kentucky's Fifth District when they are visiting Washington, DC."
For more information about Congressman Rogers work on Capitol Hill and at home in Kentucky, visit halrogers.house.gov and follow him on social media.