DRY RIDGE, KY – The Kentucky State Police is reporting that on Sunday, January 22, 2023 at approximately 9:18 P.M., KSP Post 6, Dry Ridge was notified of a shooting on Cassidy Creek Road in Nicholas County.
Units responded to the scene and learned that Frisco Johnson had been shot.
Mr. Johnson was transported to Bourbon Community Hospital where he was pronounced deceased at approximately 10:21 P.M.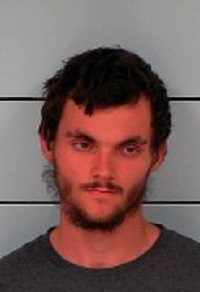 Dalton Barker age 21 was taken into custody by the Kentucky State Police and transported to the Bourbon County Detention Center.
Dalton Barker was charged with:
MURDER
TAMPERING WITH PHYSICAL EVIDENCE
Mr. Barker was lodged at the Bourbon County Detention Center and is currently being held on a full cash $500,000 bond.
Photo of the accused is courtesy of the Bourbon County Detention Center.
This case remains under investigation by KSP Post 6 detectives.
# # #