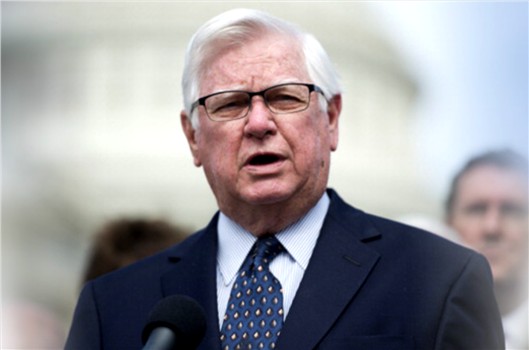 U.S. Rep. Harold "Hal" Rogers
WASHINGTON, DC -- U.S. Rep. Harold "Hal" Rogers (KY-05) voted for the Strategic Production Response Act (H.R. 21) on Friday, to strengthen the nation's energy resources and restrict the ability of President Biden to further deplete the U.S. oil supply.
"Recent high prices at the gas pump have been the result of dangerous oil policies of the Biden Administration. Over the last two years, President Biden has recklessly drained roughly 40-percent of the nation's oil reserve with no plan to replenish it," said Congressman Rogers, Dean of the House. "When our oil supply is too low, America's economy and national security are at risk. This legislation would allow us to expand access to our abundant fossil fuel reserves on federal land with a plan to ensure that domestic energy is always maintained at a safe level."
The amount of federal lands available for leasing would be limited to a ten-percent increase, under this legislation.
The bill also requires any future non-emergency release of the nation's oil reserve to include a plan from the Secretary of Energy to protect it. Currently, the Biden Administration has no plan to replenish the Strategic Petrolem Reserve.
The House passed the bill on Friday afternoon, sending it on to the Senate for consideration.
For more information about Congressman Rogers' work in Washington and at home in Kentucky, visit halrogers.house.gov.