LONDON, KY (February 2, 2023) - Laurel County Sheriff John Root is reporting that: Laurel Sheriff's Deputy Josh Velasco along with K-9/shift Sgt. Gary Mehler arrested Hargis Ray Henson age 42 of Corbin on Wednesday night February 1, 2023 at approximately 7:45 PM.
The arrest occurred off Robinson Creek Road, approximately 8 miles South of London after deputies were dispatched to a disturbance complaint there.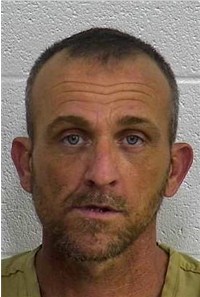 Upon arrival at the scene deputies located the suspect - noting, that he was yelling, screaming and cursing in the neighborhood.
This individual was determined to be under the influence and upon arrest briefly struggled with deputies before being taken into custody.
Hargis Henson was charged with:
Assault – 4th degree
Disorderly conduct – second-degree
Alcohol intoxication in a public place
Resisting arrest
This individual was lodged in the Laurel County Correctional Center.
Photo of accused attached is courtesy of Laurel County Correctional Center.