BARBOURVILLE, KY - The Knox County Sheriff's Department is reporting that on Thursday, February 2, 2023, at approximately 5:30 P.M. Knox County Deputies responded to a complaint of a suspicious structure fire on Avalon Drive in Gray. Deputies were at a residence while conducting a neighborhood canvas when a red 2009 Pontiac Grand Am pulled into the driveway of the residence.
When the driver saw the deputies, she backed out of the driveway at a high rate of speed.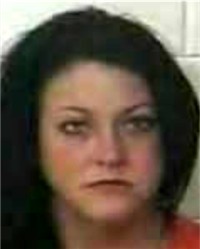 Deputies attempted to conduct a traffic stop but the driver refused to stop. Deputies finally stopped the vehicle on Stone Cove Road and arrested the driver, identified as Debbie J. Jackson age 47 of Gray, KY.
She was transported to the Knox County Detention Center.
Debbie Jackson was charged with:
Operating Motor Vehicle Under the Influence/Methamphetamine
Reckless Driving
Fleeing or Evading Police-2nd Degree
Debbie Jackson was also wanted on three Knox County Bench Warrants for failure to appear on:
Assault-4th Degree
Two counts of Criminal Mischief-3rd Degree
Criminal Trespassing-3rd Degree charges
This individual was lodged in the Knox County Detention Center.
Photo of the accused is from Knox County, Ky. Sheriff's Department.