LONDON, KY (February 15, 2023) - Laurel County Sheriff John Root is reporting that: Laurel Sheriff's Deputy Tommy Houston arrested Billy R. Pennington age 34 of London on Tuesday afternoon February 14, 2023 at approximately 2:00 PM.
The arrest occurred off Byble Road, approximately 3 miles South of London after Deputy Houston was dispatched to a disturbance complaint there.
Upon arrival at the scene, Deputy Houston was confronted with the suspect who began yelling and cursing and creating a disturbance there.
Upon arrest this individual fled on foot and after a short foot chase the suspect briefly scuffled with Deputy Houston before being taken into custody.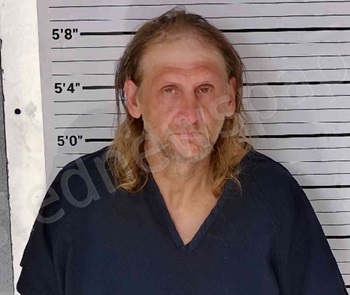 Also arrested there was William Pennington (right) age 57 of London, KY.
Billy Pennington was charged with:
Disorderly conduct – second-degree
Fleeing or evading police – second-degree – on foot
Resisting arrest
Menacing
William Pennington was charged on a Laurel District Court bench warrant of arrest charging failure to appear in court on charges of:
Criminal mischief – third-degree
These two individuals were lodged in the Laurel County Correctional Center.
Photos of the accused individuals are courtesy of the Laurel County Correctional Center.