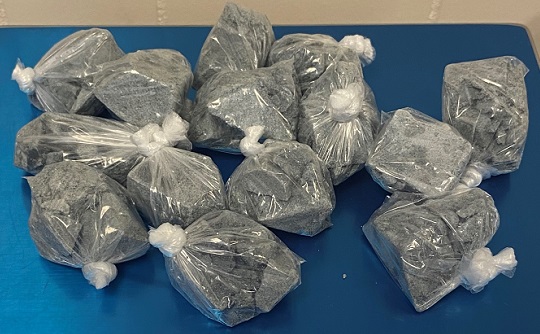 Seized fentanyl
KNOX COUNTY, TN (February 24, 2023) – The Tennessee Bureau of Investigation (TBI) is reporting that a multi-agency investigation by special agents with the Drug Investigation Division of the Tennessee Bureau of Investigation, Knoxville Police Department, Knox County Sheriff's Office, and the 5th Judicial District Drug Task Force has resulted in the arrest of five people and the seizure of more than two pounds of fentanyl in connection to a Detroit, Michigan drug trafficking ring.
As part of an ongoing investigation, TBI special agents, working alongside the Knoxville Police Department Organized Crime Unit, the Knox County Sheriff's Office Narcotics Unit, and the 5th Judicial District Drug Task Force, obtained a search warrant for a residence along Willoughby Road in Knoxville.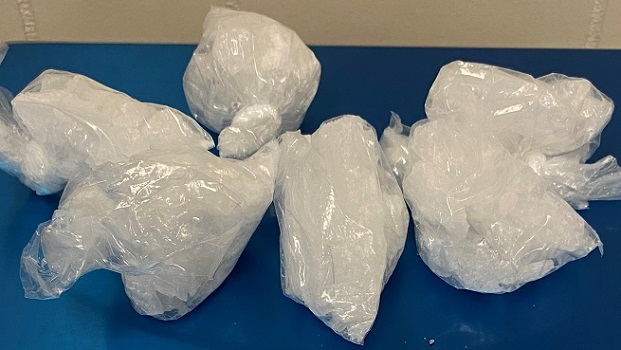 Seized methamphetamine
On Thursday afternoon, with assistance from the Knoxville Police Department Special Operations Squad and agents with the Bureau of Alcohol, Tobacco and Firearms, investigators executed the search warrant, seizing over two pounds of fentanyl. Several ounces of methamphetamine, cocaine, marijuana, cash, and a firearm were also seized. The following individuals, all from Detroit, Michigan, were arrested as part of the investigation and are facing felony charges. All are being held in the Knox County Jail.
Ricardo Diandre Briggs (DOB: 1/10/85)
Sylvester Neal III (DOB: 4/14/78)
Paul Sanchez Biggs (DOB: 12/31/87)
Eric Nathaniel Bradford (DOB: 1/6/69)
Kenneth Jamal Briggs (DOB: 12/15/86)
These arrests are part of an initiative that began in December. The 313 Initiative is a concerted and organized effort by numerous state and local law enforcement agencies to identify, target, and dismantle individuals and groups from the Detroit area who are bringing deadly drug combinations into Knox County and surrounding areas. Click here to read more about the 313 Initiative.