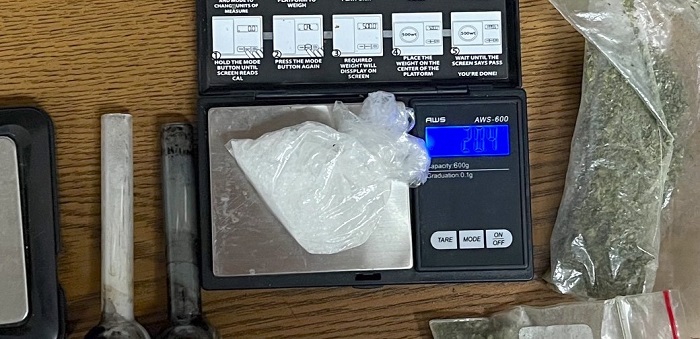 LONDON, KY - The London Police Department (LPD) is reporting that LPD Officers found a large quantity of suspected Crystal Methamphetamine, Marijuana and drug paraphernalia following a traffic stop on KY 192 Tuesday morning February 14, 2023.

Kenneth Charles Priddy age 57, of Shadow Fern Drive, Louisville, KY was arrested by London Police Sgt. Troy Truett at 11:37 A.M. on nine (9) charges including:
Trafficking in a controlled substance, first degree
Possession of Marijuana
According to Sgt. Truett's report, he observed Priddy's vehicle run a red light on KY 192 across from the London Shopping Center. While conducting the traffic stop and speaking to the operator, he could smell a strong odor of Marijuana coming from the vehicle and Priddy was acting very nervous.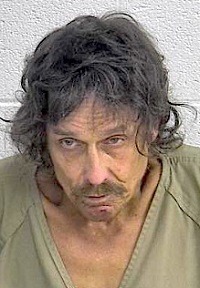 After the driver gave consent to search the vehicle, Sgt. Truett said he found a zip pouch with a crystal-like substance suspected to be Methamphetamine inside a plastic baggie. The weight of the substance was 20.4 grams on a digital scale.
He also found a larger plastic bag containing Marijuana and two glass pipes with Methamphetamine residue.
Besides the drug charges, Priddy was arrested for:
Possession of drug paraphernalia
Failure to maintain insurance
Failure to produce insurance card
Disregarding a traffic control device
Operating a vehicle with a suspended license
No registration plates
Failure to wear seat belts
Kenneth Priddy was transported to the Laurel County Correctional Center and lodged there.
Photo of the accused is courtesy of the Laurel County Correctional Center.
Photo of seized contraband is from the London Police Department.
Sgt. Truett was assisted by Ofc. Joey Robinson and Ofc. Eric Wilkerson.