HAGERSTOWN, MD – The Maryland State Police (MSP) is reporting the arrest a man Wednesday afternoon March 01, 2023 after uncovering suspected heroin, fentanyl, and cocaine following a traffic stop Highway 40 in Washington County.
The accused is identified as Orlando Rogers Jr., 38, of Baltimore, Maryland.
Orlando Rogers is charged with:
Felony drug distribution
Possession with intent to distribute Fentanyl/Heroin mix
Possession with intent to distribute Cocaine
Resisting arrest
Other related criminal charges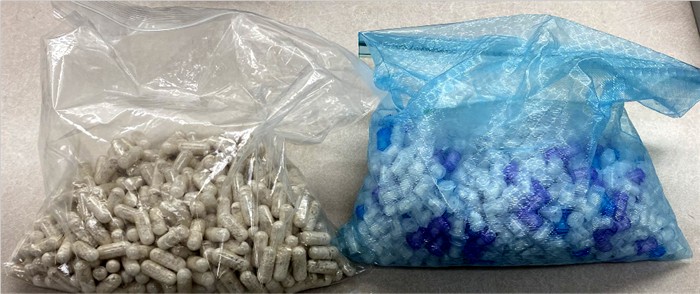 Shortly before 1:00 P.M. on Wednesday, a trooper from the Maryland State Police Hagerstown Barrack conducted a traffic stop on a Nissan Versa, traveling westbound on Route 40 (Dual Highway) at Day Road for speeding. During the traffic stop, numerous criminal indicators were present which to led the investigators on scene to conduct a K-9 scan on the vehicle.
According to a preliminary investigation, the K-9 scan produced a positive alert. During the search of the vehicle, troopers located 479 grams of suspected cocaine, along with approximately 170 grams of a mixture of suspected heroin and fentanyl.
As troopers attempted to arrest Rogers, the suspect jumped into his vehicle in an attempt to flee the scene. Before Rogers was able to flee, troopers placed him under arrest.
Following his arrest, Rogers was transported to the Maryland State Police Hagerstown Barrack for processing. He was later transported to Washington County Central Booking where he was seen by a court commissioner. He is currently being held without bond at the Washington County Detention Center. Hagerstown Police Department assisted in this arrest.
Maryland State Police continue to work in close coordination with local, state, and federal partners to disrupt any criminal enterprises that threaten the citizens of Maryland. The investigation is active and ongoing.