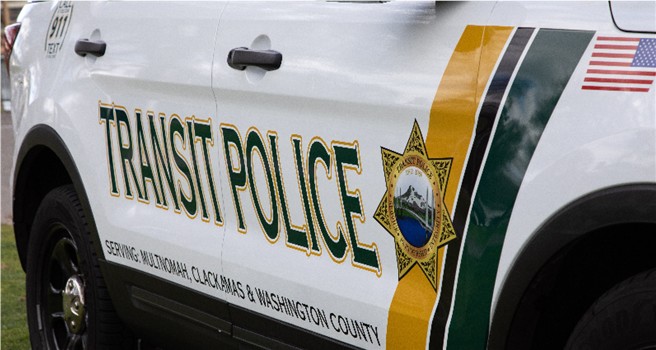 PORTLAND, OR (March 14, 2023) - The Multnomah County Sheriff's Office is reporting that Anna Karen Perez-Velador, 28, was booked on charges of assault, menacing, unlawful use of a weapon, coercion and criminal mischief, following a confrontation with a bus driver in Northeast Portland.
At 11:00 P.M, on Monday, March 13, 2023, officers from Transit Police (TPD) and Portland Police responded to the area near NE 27th Avenue and NE Saratoga Street. The bus driver reported that, after being stabbed by Perez-Velador in the leg, they extricated themselves through the driver's side window as Perez-Velador was standing in the doorway armed with a knife. Police officers located Perez-Velador and a male acquaintance, 26-year-old Cody Christopher Richardson, nearby and took them into custody.
During the investigation, officers learned the bus driver, who was sitting in the driver's seat, asked Perez-Velador and Richardson to exit the bus because it had reached the line's terminus. Perez-Velador then confronted the driver and pulled out a knife, stabbing the driver in the leg.
The bus driver and two suspects were the only people onboard at the time of the incident.
In addition to the charges, Perez-Velador had an existing arrest warrant. Richardson, was booked on a single charge of interfering with public transportation and existing arrest warrants. Additional charges may be added after future investigative steps are completed.
The bus driver was treated at a local hospital for the leg injury and released.
TriMet is providing the following statement: "Our hearts are with our operator as they recover from this frightening ordeal. Managers are connecting the operator with support service for their mental and emotional wellbeing. We remind the public that assaulting a bus operator is a felony. TriMet will continue working with Transit Police and the district attorney's office to hold the assailant accountable to the fullest extent of the law."