"Believe Me" to air during Sexual Assault Awareness Month on KET
FRANKFORT, KY– The Kentucky Association of Sexual Assault Programs (KASAP) has produced a statewide documentary with 12 sexual violence survivors and counselors to raise awareness of the impact of sexual assault on local communities and the resources available in Kentucky to help survivors across the Commonwealth. The hour-long documentary "Believe Me – Help and Hope for Sexual Assault Survivors" will share powerful stories from Kentucky survivors to offer hope to those with similar experiences. The documentary will air during Sexual Assault Awareness and Prevention Month on KET.
According to the National Center for Injury Prevention and Control, over half of women and nearly 1 in 3 men in the United States have experienced sexual violence involving physical contact during their lifetime. In Kentucky, more than 39% of women and 18% of men have experienced contact sexual violence in their lifetime. According to data from the National Intimate Partner and Sexual Violence Survey, almost half of those raped in Kentucky had their first victimization when they were under the age of 18. Additionally, 82% of first victimizations in the state happened before the age of 25.
"Sexual violence is not just a local issue. It affects every community in Kentucky, and often by people the survivor knows, as statistics show that 88% of contact sexual violence is perpetrated by an intimate partner, family member or acquaintance. With this documentary, we hope to reach all survivors of sexual violence in our state, so they know they are not alone and that there are resources available to help them," said Missie Quillen, Executive Director, Kentucky Association of Sexual Assault Programs. "We are so grateful to the survivors who were willing to share their personal stories to reach others in Kentucky with their message of hope and healing. We hope people will take the time to watch a documentary that touches on an issue that truly impacts so many of our loved ones and friends."
KASAP is a coalition of 13 sexual assault programs and crisis centers that serve every county in the Commonwealth.The organization is a unified voice against sexual violence and advocates for sexual violence survivors. KASAP's local programs are not limited to survivors of rape but also serve survivors of sexual harassment, sexual assault, or sexual violence.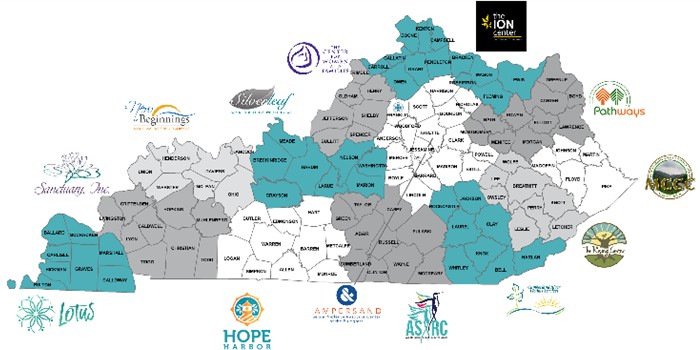 Cumberland River Victims Services is part of this coalition, serving Bell, Clay, Harlan, Jackson, Knox, Laurel, Rockcastle and Whitley counties.
"We are proud to be part of this coalition and to participate in the work KASAP is doing to make a difference in our state, including with this documentary," said Cecelia White, Administrative Director, Cumberland River Victims Services. "Our work is making a difference in the local communities we serve and for the survivors who are healing. No matter when someone's sexual assault experience occurred, whether recently or decades ago, we are here to listen and help."
Adam Smith, a local survivor who was part of the documentary, says the support Cumberland River Victims Services provides is tremendous and notes the impact sexual assault has on survivors.
"You would have never known looking at me from the outside that anything was going on. I didn't tell anyone. It wasn't until the past couple of years that I told anyone at all," said Smith. "It was really difficult. It affected me. In a lot of ways, it made me feel guilty. I thought it was my fault. It made me probably stay in the closet another 10 years longer than I would have. I wanted to be anyone else other than who I was."
Local centers and organizations that are part of the KASAP coalition includeLotus Children's Advocacy & Sexual Violence Resource Center (Region 1), Sanctuary, Inc. (Region 2), New Beginnings Sexual Assault Support Services (Region 3), Hope Harbor, Inc. (Region 4), Silverleaf Sexual Trauma Recovery Services (Region 5), The Center for Women and Families (Region 6), The Ion Center for Violence Prevention (Region 7 & 8), Pathways, Inc. (Region 9 & 10), Mountain Comprehensive Care Center's Healing Program for Survivors of Sexual Assault & Domestic Violence (Region 11), The Rising Center (Region 12), Cumberland River Victims Services (Region 13), Adanta Sexual Assault Resource Center (ASARC)(Region 14), and Ampersand Sexual Violence Resource Center of the Bluegrass (Region 15).
"Believe Me – Help and Hope for Sexual Assault Survivors" will airTuesday, April 25th at 9:00 p.m. (KET 3 Kentucky Channel), Wednesday, April 26th at 1:30 p.m. (KET 3 Kentucky Channel), and Sunday, April 30th at 2 p.m. (KET).
To learn more about KASAP, visit www.kasap.org.
To view a 30-second promo of the documentary, click here.

About the Kentucky Association of Sexual Assault Programs 
The Kentucky Association of Sexual Assault Programs, Inc. (KASAP) is the statewide coalition of the 13 regional rape crisis centers in the Commonwealth. The mission of KASAP is to speak with a unified voice against sexual victimization. We are committed to serving all survivors and working toward the prevention of sexual violence. We acknowledge that sexual violence does not happen in a vacuum; it impacts different groups in different ways. We also recognize that each individual survivor and community member come to our programs with diverse backgrounds and multi-layered identities that affect their access to medical and sexual assault services, experience with the Justice system, needs, and feelings of safety. As service providers, we are committed to meeting people where they are and working to ensure that our services are inclusive and responsive to the real needs of survivors.  www.kasap.org 
Follow KASAP on Twitter: twitter.com/nomoreky 
Find KASAP on Facebook: facebook.com/kasapinc 
About Cumberland River Victims Services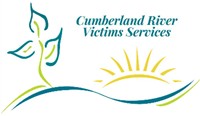 Cumberland River Victims Services is the regional rape crisis center for the Cumberland Valley Area Development District serving the counties of Bell, Clay, Harlan, Jackson, Knox, Laurel, Rockcastle, and Whitley in Southeastern Kentucky. The mission of Cumberland River Victims Services is to ensure that all individuals who have experienced the trauma of sexual assault/abuse be offered the best services and support possible to help them during their recovery. We believe victim empowerment allows victims and their families to have access to information allowing them to make choices that are in their best interest. We believe that community education plays an important role in effectively disseminating information. We hope that it will reduce the risk of sexual assault and prevent future assaults from occurring. We believe that victims of crime have certain basic rights and that advocacy services are an essential part of providing support and referral information to victims.
Followus Facebook: Cumberland River Victims Services
Follow us on Instagram: Cumberland River Victims