LONDON, KY - Laurel County Sheriff John Root is reporting that: Laurel Sheriff's Deputy Stephen Walker arrested two individuals early Saturday morning March 25, 2023 at approximately 1:47 AM.
The arrests occurred off American Greeting Card Road approximately 9 miles South of London following a traffic stop conducted on a blue Toyota SUV that had an inadequate silencer.
During the stop both the driver and passenger were determined to be under the influence, stating they had smoked Methamphetamine. They were taken into custody and transported to the Laurel County Correctional Center.
The two arrested individuals were identified as: The driver Shawna K. Felts age 45 of London, KY and the passenger Robert T. Miller age 52 of Corbin, KY.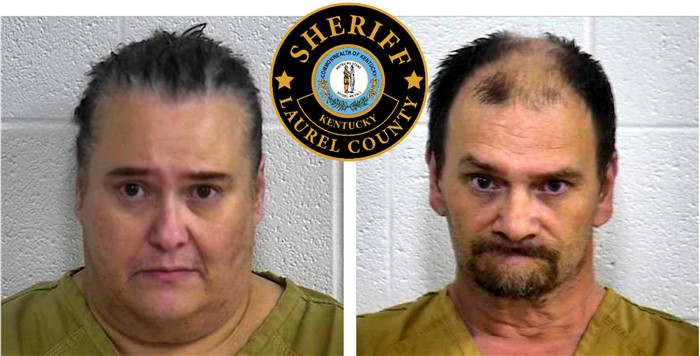 L to R: Shawna Kay Felts and Robert Thomas Miller
Shawna Felts was charged with:
Operating a motor vehicle under the influence – first offense
Inadequate silencer (Muffler)
Robert Miller was charged with:
Public intoxication – controlled substances
These two individuals were lodged in the Laurel County Correctional Center.
Photos of the accused attached are courtesy of Laurel County Correctional Center.