MANCHESTER, KY - The Manchester Police Department (MPD) is reporting that on Wednesday, March 29, 2023, MPD Assistant Chief Antonio Dodson was dispatched to a motor vehicle accident on the four-lane (U.S. 421) at the intersection of the Second Street Bridge.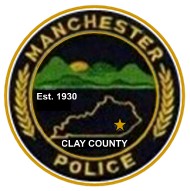 Upon arrival Assistant Chief Dodson determined that a vehicle had struck another vehicle in the rear and a male occupant had left the crash scene on foot.
The vehicle that was struck had 3 occupants inside, a female and two children, all 3 were injured with one requiring medical assistance.
he male subject that fled the scene was captured on cameras running by nearby businesses in the city limits.
MPD Chief Jeff Couch and Assistant Chief Dodson started an investigation and with the help of a Facebook post & citizens of Clay County, determined the identity of the male subject that fled the crash scene to be Bobby Joe Grubb, age 50 of Manchester.
On Friday, March 31, 2023, Sgt. Cody Blackwell along with Officers Kendric Smith, Nate Bishop, Brayden Gibbs and Deputy Coty Arnold located Bobby Joe Grubb at a residence on Bales Creek Road hiding in that residence.
Bobby Joe Grubb was arrested on a warrant obtained by MPD Chief Couch and Assistant Chief Dodson. Mr. Grubb was transported to the Clay County Detention Center.
Bobby Grubb was charged with:
Three (3) counts of Wanting Endangerment 1st Degree
Leaving Scene of Accident-Failure to Render Aid or Assistance
This individual was lodged in the Clay County Detention Center.
Photo of the accused is courtesy of the Clay County Detention Center.
This situation was handled and resolved through great community involvement and excellent teamwork by MPD Officers and the Clay County Sheriff's Department.