BELL COUNTY, TX - The Bell County Sheriff's Department is reporting that a Sheriff's Deputy had a close call with an aggressive Pitbull last week, and the incident has led to misinformation and outcry online.
The Sheriff's Department is releasing an image and a video clip from the attack in an effort to put those false reports to rest.
Please read the report and clink the video at the link below for an on scene visual.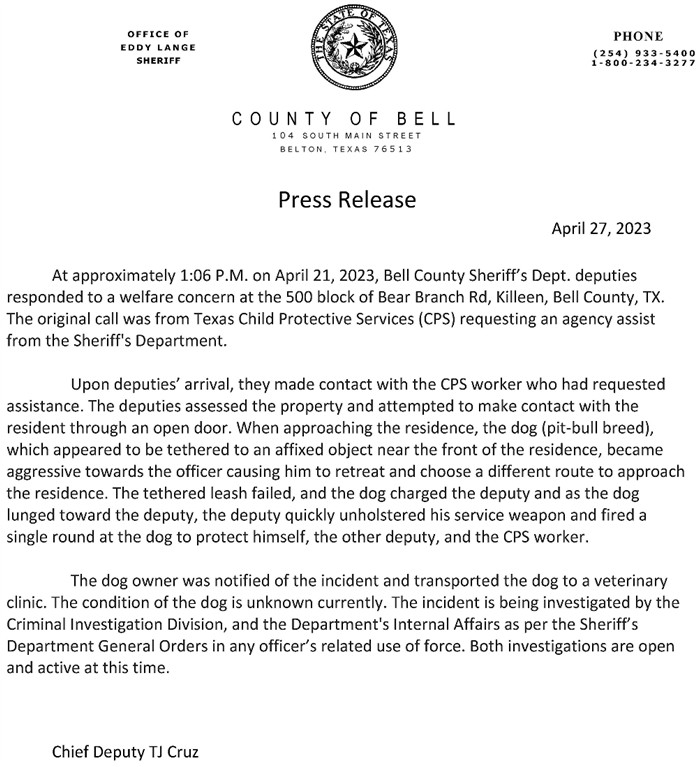 Watch the Bell County, TX law enforcement's encounter with the dog that was shot HERE .