CLEVELAND, TX - (April 29, 2023) - The San Jacinto County Sheriff's Office is reporting that murder suspect Francisco Oropeza, age 38 has been accused of shooting and killing 5 people in the early morning hours of Saturday, April 29th, 2023 at a residence in the Trails End area of Cleveland.
An extensive manhunt for Francisco Oropeza has not yielded his location.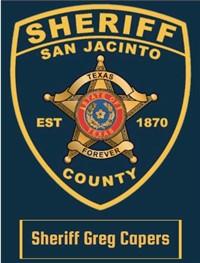 If you have any tips or information, please call our office immediately at 936-653-4367. You can remain anonymous.
Oropeza is considered armed and dangerous, do not approach or attempt to apprehend!
Contact local authorities immediately.
Thank you,
Sheriff G. Capers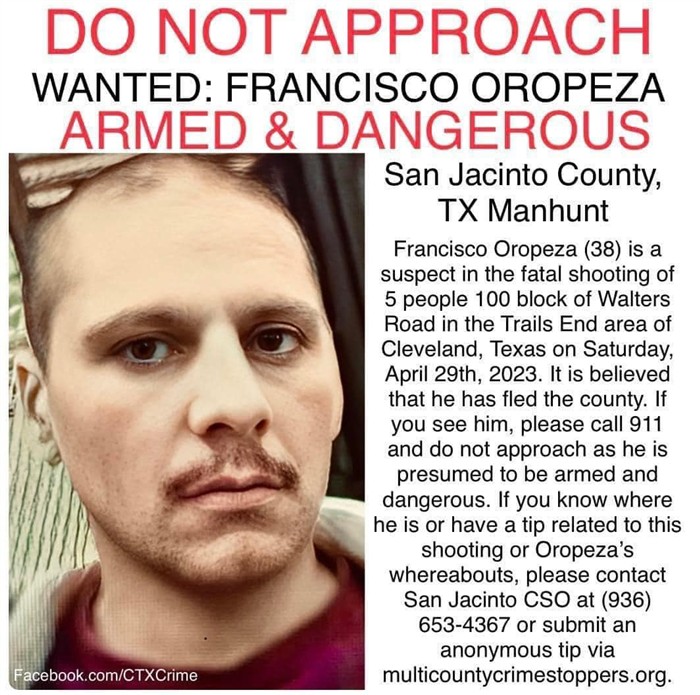 PHOTOS: From San Jacinto County Sheriff's Office
PREVIOUS: SUSPECT AT LARGE AFTER MASS SHOOTING LEAVES FIVE DEAD INCLUDING A CHILD IN TRAILS END AREA OF CLEVELAND, TEXAS