MANCHESTER, KY (May 5, 2023) - Mark Metcalf, Republican candidate for state treasurer, made a stop in Clay County on Thursday, May 4, 2023.
Metcalf is currently in his sixth term as Garrard County Attorney.
His first job out of college was working for U.S. Representative Hal Rogers.
President Bush appointed Metcalf to the U.S. Immigration Court and he also served in the military overseas in Iraq.
As Kentucky Treasurer, U.S. Veteran, Mark Metcalf vows to responsibly and securely oversee Kentucky's investments.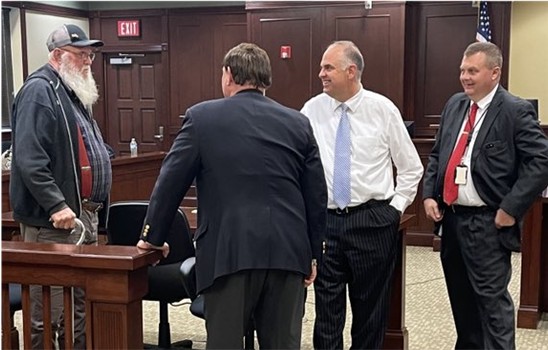 Mark Metcalf, Kentucky State Treasurer candidate talks with former Magistrate Hugh "Bulldog" Lunsford, Clay County Attorney Joe White, and Assistant Clay County Attorney Richie Couch.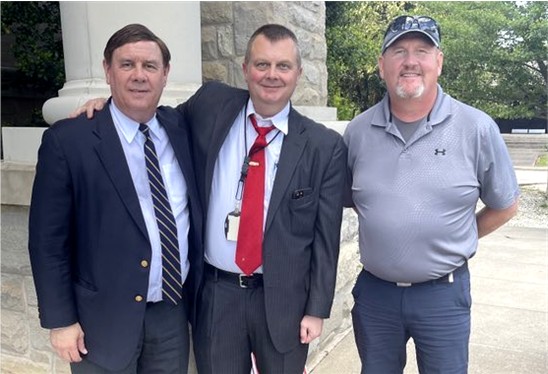 Kentucky State Treasurer candidate Mark Metcalf, Assistant Clay County Attorney Richie Couch, and former Clay County Sheriff Kevin Johnson