ALLEN, TEXAS (UPDATE: May 6, 2023 10:11 PM) - The Allen Police Department is reporting that at 3:36 P.M. on Saturday, May 6, 2023, an Allen Police Department officer on an unrelated call heard gunshots at Allen Premium Outlets.
The officer engaged the suspect and neutralized the threat. He then called for emergency personnel. Nine victims were transported to local hospitals by Allen Fire Department. A multi-agency response helped secure the mall. There is no longer an active threat. A reunification point has been created on Chelsea Boulevard. Our hearts are with the individuals and families impacted by this tragic event. Another briefing will be provided later this evening with additional details.
Anyone who witnessed the incident or has video footage should contact 1-800-CALL-FBI (1-800-225-5324).
***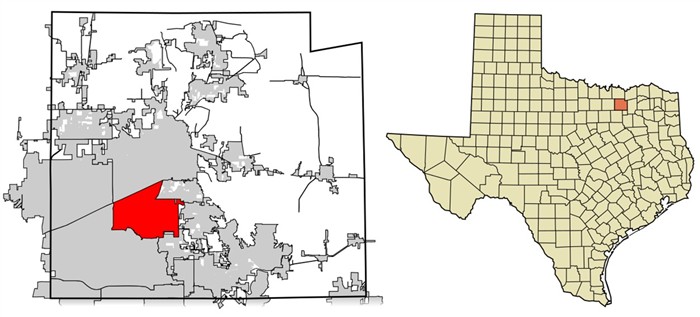 UPDATE posted at on May 6 @ 11.02 P.M - The Allen Police Department is heartbroken to confirm nine casualties from today's shooting at Allen Premium Outlets. Seven individuals, including the suspect, were deceased at the scene.
Nine were transported to regional hospitals where two later succumbed to their injuries. As of Saturday evening, three victims were in critical condition and four were stable.
Anyone who witnessed the incident or has video footage should contact 1-800-CALL-FBI (1-800-225-5324).
STATEMENT FROM MAYOR KEN FULK:
Today is a tragic day for the City of Allen, our citizens, our friends and visitors who were at the Allen Premium Outlets. We are a strong and caring community, and we want all of the victims and their families impacted by this tragedy to know that we will wrap our arms around you, and we are here for you. The city of Allen pledges to offer our complete support. We know you are grieving, we are grieving. Rest assured, the nation and the world are also grieving.
Allen is a proud and safe city which makes today's senseless act of violence even more shocking. However, I want to commend our police and fire departments for their quick response. Their thorough training not to hesitate to move toward the threat likely saved more lives today. We also want to thank all of our surrounding municipalities and law enforcement agencies for offering their assistance at the scene. This collective effort is what makes our North Texas communities united.
We know the days ahead will be difficult and somber. While we remember the victims of today's shooting, we want to convey our appreciation for the condolences and notes we are receiving from all over the world. I have received calls from The White House, Governor Abbot and many other national, state and county officials who have reached out to the City of Allen to express their support and desire to help the Allen Community in any way possible.
On behalf of the city council, our law enforcement personnel, first responders and all of our city employees – we will remain strong and stand united.
SOURCE: Allen Police Department