LONDON, KY (May 19, 2023) - Laurel County Sheriff John Root is reporting that: Laurel Sheriff's K-9 Deputy Brian France along with shift Sgt. Travis Napier arrested Rachel Denise Joseph age 45 of East Bernstadt on Thursday night May 18, 2023 at approximately 11:54 PM.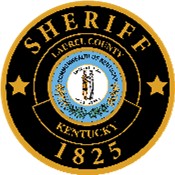 The arrest occurred off Chapel Road, approximately 5 miles north of London after deputies were dispatched to a possible domestic disturbance there.
Upon arrival at the scene deputies made contact with a male subject outside and learned that a female subject allegedly involved in the complaint was inside the residence reportedly extremely intoxicated.
Deputies made entry to the residence to check on the welfare of the female subject and while inside could hear the muffled crying sounds of kittens near the couch area.
When deputies checked a trashcan near there, they observed a plastic bag tied up and located kittens, soaking wet inside the tied bag.
Deputies learned through further investigation that the female there had allegedly attempted to drown the kittens in the bathtub.
Animal control was called to retrieve the kittens.
Rachel Denise Joseph was charged with:
Cruelty to animals – second-degree
Resisting arrest
This individual was lodged in the Laurel County Correctional Center
Photo of accused attached is courtesy of the Laurel County Correctional Center.