BARBOURVILLE, KY - Knox County Sheriff Mike Smith is reporting an illegal drug trafficking arrest and a seizure of over two (2) pounds of Crystal Methamphetamine along with a quantity of Fentanyl, Heroin, and other drugs.
On Wednesday, May 17, 2023, at approximately 12:20 A.M. Knox County Deputies observed a vehicle swerving back and forth while traveling on U.S. 25E in Gray, KY.
After conducting a traffic stop and checking the driver of the vehicle, the deputies arrested 35 year-old Andrew York of Barbourville, KY.
York was initially charged with:
Operating a Motor Vehicle Under the Influence

Reckless Driving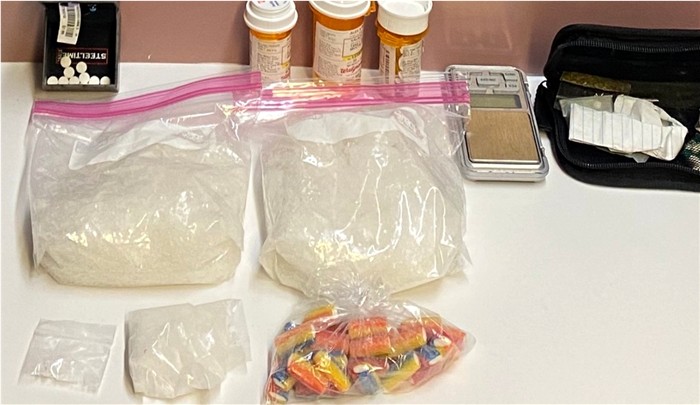 The illegal drugs seized have an estimated street value of over $20,000.
During the arrest over two (2) pounds of suspected Crystal Methamphetamine along with suspected Heroin, Fentanyl, Suboxone, Marijuana Gummies, several unidentified pills, and a set of digital scales were located in Mr. York's possession.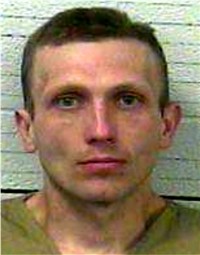 Andrew York is presently charged with:
TRAFF IN CONT SUB, 1ST DEGREE, 2ND OR > - (< 2 GMS METHAMPHETAMINE)
TRAFF IN CONT SUB, 1ST OFFENSE (CARFENTANIL OR FENTANYL DERIVATIVES)
POSS OF MARIJUANA,,DRUG PARAPHERNALIA - BUY/POSSESS
RECKLESS DRIVING
TRAFF. IN LEGEND DRUGS 1ST OFFENSE
TRAFF IN CONTROLLED SUBSTANCE 1ST OFFENSE (HEROIN)
OPER MTR VEHICLE U/INFL CONT SUB (189A.010(1D) - 1ST
Andrew W. York was and is currently lodged in the Knox County Detention Center being held on a $50,000.00 CASH bond with an appearance set in District Court at 11:00 A.M. on Tuesday, May 23, 2023.
Photo of the accused is courtesy of the Knox County Detention Center.
The Laurel County Drug Interdiction Task Force was contacted and assisted with their K-9 Unit.