WILLIAMSBURG, KY (May 20, 2023) - The Whitley County Sheriff's Department is reporting that early on Saturday morning May 20, 2023, Deputy Brentley Patrick was dispatched to a reckless driver complaint on I-75.
Deputy Patrick and WPD Officer Bryson Lawson were able to locate and stop the suspect vehicle.
While coming to a stop, the suspect vehicle ran up onto a curb. An investigation ensued and the operator was arrested for DUI.
This operator was identified as Michael Lawson of Lexington, KY.
While leaving the jail, after booking that DUI, Deputy Patrick observed a suspicious vehicle completely stopped in the middle of the roadway on Main Street just up from the Jail.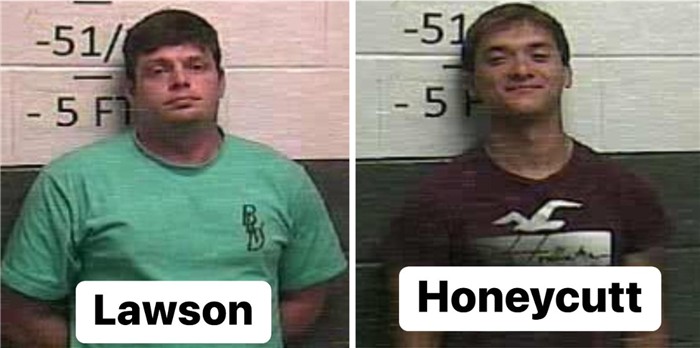 Deputy Patrick and WPD Officers Lawson and Foley stopped the vehicle and conducted an investigation that determined that this operator was also under the influence.
This operator was identified as Bhristian Honeycutt of Whitley City, KY.
This individual was charged with:
OPER MTR VEHICLE U/INFL ALC .08 (189A.010(1A) - 1ST
Honeycutt was also booked into the Whitley County Detention Center.
Photos of the accused are from the Whitley County Sheriff Department.