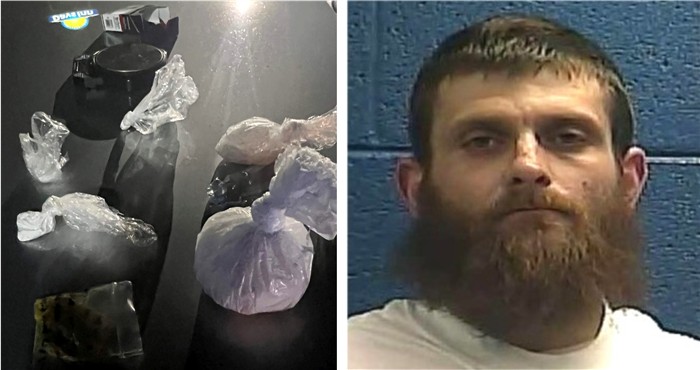 LONDON, KY - Laurel County Sheriff John Root and London City Police Chief Chuck Johnson announce that: On Wednesday, May 31, 2023 the Laurel County "Drug Interdiction" Task Force conducted an undercover operation where Michael Eversole agreed to deliver Methamphetamine.
At approximately 2:28 P.M. Eversole was found in a Mazda CX–5 along with:
185 grams of Methamphetamine
6 grams of Heroin
M30 tablets
The Laurel County Drug Interdiction Task Force with assistance from Mount Vernon City Police took the driver, Michael Eversole, age 34 of Lexington, KY into custody.
Michael Eversole was charged with:
Trafficking in a controlled substance – first-degree – first offense – Methamphetamine
Possession of Heroin
Trafficking in Fentanyl
This individual was lodged in the Rockcastle Detention Center.
Photo of accused attached is courtesy of the Rockcastle Detention Center.
Photo of contraband seized provided by arresting officers.