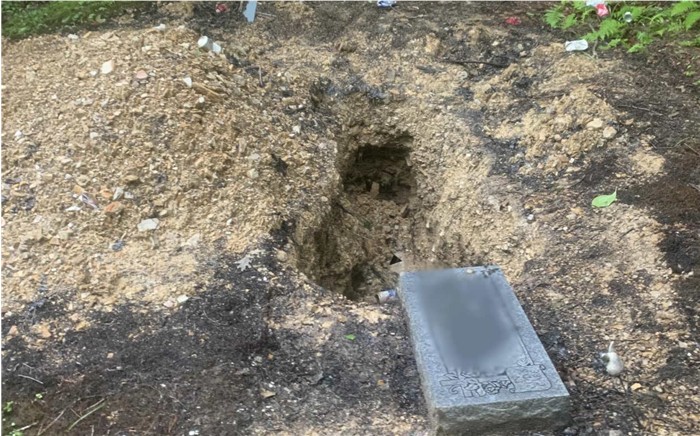 PINEVILLE, KY - The Bell County Sheriff's Department is reporting that on Thursday evening June 22, 2023, Bell County Deputies responded to Gibson Cemetery off Highway 190 in reference to a grave that had been unearthed.
Chief Deputy Jared Smith along with Sgt. Frank Foster, Deputy Keith Fuson, and Chaplain Alan Sanders responded to the scene.
Evidence at the scene and damage done to the vault and coffin determined that possibly two individuals were responsible for the incident.
The sheriff's department is asking the public for any information that could lead to the the arrest and conviction of those responsible for the grave digging.
If you have information, please contact Bell County Dispatch at 606-337-6174. All calls will be kept confidential.
The family of the deceased individual is aware of the incident.
Once all evidence was gathered, the deputies covered the grave back over and rested the headstone.
Chief Deputy Jared Smith is in charge of the investigation.