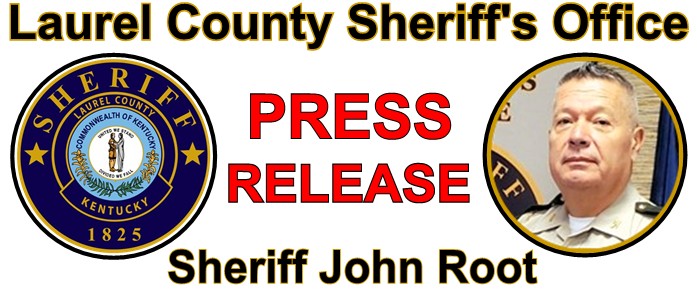 LONDON, KY - Laurel County Sheriff John Root is reporting that: Laurel Sheriff's Deputy Allen Turner with assistance from London City Police Officer Brent France arrested a wanted fugitive from the state of Indiana.
Deputy Turner spotted the suspect off Love Road, 2 miles north of London on Monday morning July 10, 2023 at approximately 9:31 AM.
During the investigation, the suspect attempted to flee on foot leaving a backpack behind and tossing suspected Methamphetamine into tall grass nearby.
Following a short foot chase the suspect struggled with Deputy Turner, and London P.D. Officer France who arrived as backup.
During the struggle the suspect began actively fighting with both officers and tore Officer Francis's uniform during the struggle before being taken into custody.
Officers found the suspected Methamphetamine nearby along with more suspected Methamphetamine inside the backpack.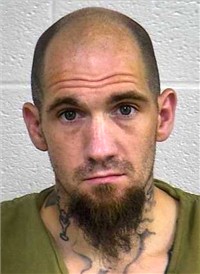 Arrested was Tylan Davis age 31 of Bedford, Indiana.
Deputy Turner confirmed that the male subject arrested was a wanted felon from the state of Indiana.
Indiana advised they will extradite the suspect back to Indiana.
Tylan Davis was charged with:
Being a fugitive from the state of Indiana
In addition, this subject was charged with:
Two counts of assault – third-degree – police officer is victim
Fleeing or evading police – second-degree – on foot
Criminal mischief – third-degree
Possession of a controlled substance – first-degree – first offense – Methamphetamine
Resisting arrest
Menacing
Possession of drug paraphernalia
Also, Deputy Allen Turner, the investigating deputy, reports that after being lodged in the Laurel County Correctional Facility and following an extensive search by correctional officers, Tylan Davis was found with Heroin concealed and will be charged with:
Promoting contraband
Possession of Heroin
This individual was lodged in the Laurel County Correctional Center.
Photo of the accused is courtesy of the Laurel County Correctional Center.
Numerous deputies, London City Police officers and Kentucky State Police responded to the scene to assist.