LONDON, KY - Laurel County Sheriff John Root is reporting that: Laurel Sheriff's Deputy Byron Grimes is conducting a death investigation regarding the apparent drowning of an individual.
On July 7, 2023 at approximately 5:18 PM an apparent drowning was reported at Laurel Lake off Marsh Branch Road. When deputies arrived at the scene, they learned that apparently an individual had went into the water off a pontoon on the lake.
London-Laurel Rescue Squad Chief John Allen and the London-Laurel Rescue Squad along with the Laurel County Department of Public Safety/Emergency Management officer Justin Noe responded to the scene.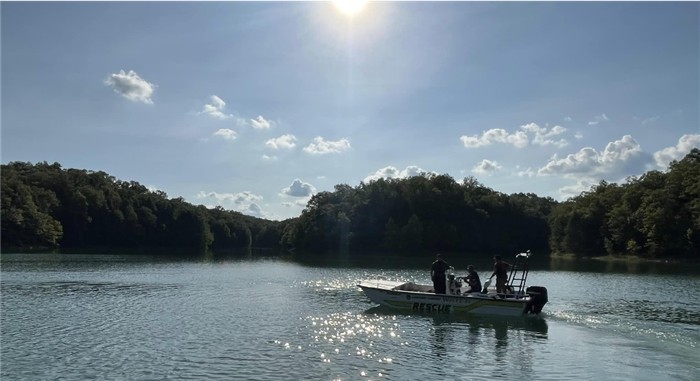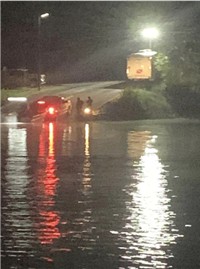 Other agencies assisting in the search operations over the next several days included: Kentucky State Fish and Wildlife, London Police Department, Ambulance Inc. of Laurel County, Campbellsville Fire and Rescue, Woodbine Rescue, Bald Rock Fire Department, KYK9 Search and Reunite, Keavy Volunteer Fire Department, and Christian Aid Ministries.
Numerous searchers, divers, and K-9's have assisted.
On Friday afternoon July 14, 2023 at approximately 1:30 P.M. the body of the apparent drowning victim was recovered in approximately 104 feet deep water off Craigs Creek in a cove in the Sulphur Springs Branch area of Laurel Lake
Laurel County Coroner Doug Bowling responded to the scene and removed the victim. Once next of kin was notified officials released the name of the victim. The victim is identified as Jason McVey age 51 of Mt. Sterling, KY, pronounced deceased at the scene.
Laurel Sheriff's Major Robbie Grimes assisted at the scene.
No foul play is suspected at this point.
The investigation is continuing.
Photos from London - Laurel Rescue Squad