A passenger from Williamsburg, Kentucky was also taken into custody
LONDON, KY - Laurel County Sheriff John Root is reporting that: Laurel Sheriff's Deputy Wes Brown arrested two individuals at a highway safety checkpoint on KY 490 in East Bernstadt early Saturday morning July 22, 2023 at approximately 4:34 AM.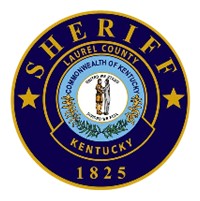 The arrests occurred after the driver of a vehicle was determined by a hit confirmation from the U.S. Marshal Service to be a fugitive from another state and the passenger was determined to be under the influence.
The two arrested individuals were identified as: The driver, Casper Galen Hurley age 50 of McKee, KY and the passenger, Freddie Lee Akers age 60 of Williamsburg, KY.
Driver - Casper Hurley charged with:
FUGITIVE FROM ANOTHER STATE - WARRANT REQUIRED
FEDERAL PRISONER HELD-IN TRANSIT/COURT/SERVEOUT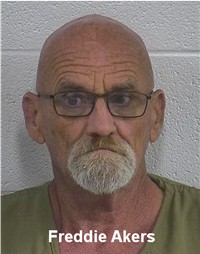 Passenger - Freddie Akers charged with:
PUBLIC INTOXICATION-CONTROLL SUB(EXCLUDES ALCOHOL)
These two individuals were lodged in the Laurel County Correctional Center.
Photos of accused attached are courtesy of the Laurel County Correctional Center.
Officers assisting at the safety checkpoint included: For the Laurel County Sheriff's Office, shift Sgt. Travis Napier. Also assisting were: Laurel Constable Robert Smith and the Kentucky State Police.