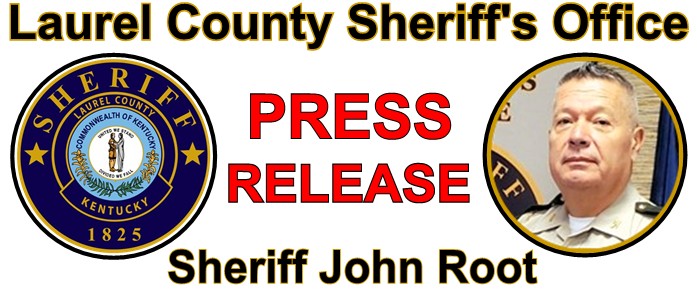 LONDON, KY - Laurel County Sheriff John Root is reporting that: Laurel Sheriff's Capt. Richard Dalrymple along with Laurel Sheriff's Captain Chris Edwards, Major Robbie Grimes, Detective Robert Reed, Deputy Brad Mink along with London City Police Detective Dillion Blair are conducting a death investigation which occurred on Tuesday afternoon July 25, 2023 at approximately 12:53 PM.
Investigators report that apparently a weapon was discharged in the bedroom of a residence approximately 3 miles South of London striking a 12 year-old Laurel County boy in the stomach.
The victim was transported by Ambulance Inc. of Laurel County to St. Joseph Hospital London for treatment of a critical injury and was pronounced deceased a short time later.
Laurel County Coroner Doug Bowling advised an autopsy will be conducted in Frankfort on Wednesday to aid in the investigation.
Other Laurel County deputies assisting at the scene included Deputy Allen Turner, Deputy Tommy Houston, and Deputy Daniel Reed.
London City Police Officers assisted in escorting the Ambulance to St. Joseph Hospital.
The investigation is continuing by the case officer, Capt. Richard Dalrymple.