MANCHESTER, KY - The Manchester Police Department (MPD) is reporting that on Tuesday, August 22, 2023, MPD Officer Nate Bishop was on patrol in the Richmond Road area of Manchester when he observed a gray Honda Civic fail to give a turn signal.
When Officer Bishop activated his lights and emergency equipment the vehicle refused to stop. The vehicle was going at a high rate of speed forcing motorists off the road and running several stop signs.
The subject operating the vehicle lost control and crashed it in a ditch on Caudill Gap Road where Officer Bishop was able to take the two occupants inside the vehicle into custody.
The driver, Elliott Westberry 25 and passenger, Lainie Ruth Miller were arrested and transported to the Clay County Detention Center.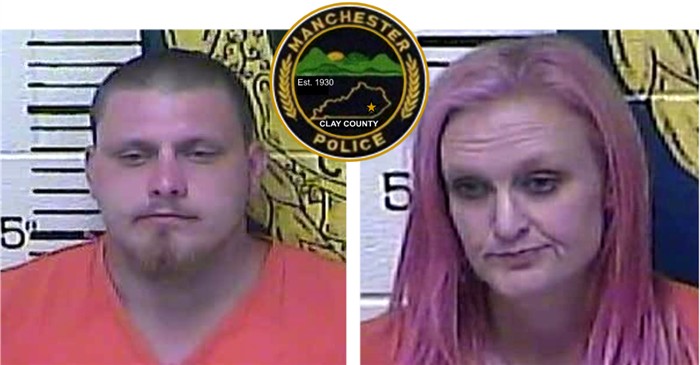 L to R: Elliott Westberry and Lainie Ruth Miller
The driver, Elliott Westberry age 25 of Manchester, KY was charged with:
FAILURE TO OR IMPROPER SIGNAL
FAILURE TO WEAR SEAT BELTS
FLEEING OR EVADING POLICE, 1ST DEGREE (MOTOR VEHICLE)
DISREGARDING STOP SIGN
RECKLESS DRIVING
WANTON ENDANGERMENT-1ST DEGREE
At the time of this publishing on Monday, August 28, 2023, according to the the Clay County Detention Center JailTracker, this individual remains lodged in the facility without a bond or court date having been set.
There appears to be no additional information available regarding the passenger, Lainie Ruth Miller, this subject has possibly been released.
Photo of Mr. Westberry is courtesy of the Clay County Detention Center.
Photo of crash scene and the accused Lainie Miller are from the Manchester Police Department.
SOURCES: Manchester Police Department and Clay County Detention Center