MANCHESTER, KY - A Clay County high school student has been awarded a 2023 Kay Campbell Nursing Scholarship from Grace Health.
Lauryn Alivia Smith, the daughter of Mark Jason and Tonya Smith, received a $3,000 scholarship award for her nursing career studies, which she will begin this fall following her graduation from Clay County High School earlier this year. Grace Health awards the Kay Campbell Nursing Scholarship to a student in each of its six service areas in Southeastern Kentucky.
The scholarships are awarded to graduating seniors pursuing a career in nursing or a medical related field. The students are chosen on a competitive basis of high scholarship, community service and leadership, and promise of future contributions, preferably to the nursing profession.
Lauryn was an honor student and active in JAG FCCLA, the Tiger Tribe Pep Club, and her church during high school. She also completed 27 college hours through different universities and colleges while in high school. She chose a career in nursing because of her passion to become a trusted member of the nursing community and an advocate for mental illness in her community. Lauryn will attend Eastern Kentucky University this fall and plans to become a pediatric psychiatric nurse practitioner.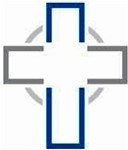 Grace Health was established in 2008 in Knox County, Kentucky, as a primary healthcare provider and recognized as a Federally Qualified Health Center (FQHC). Grace Health has 12 clinic locations and 34 school-based clinics and provides complete healthcare services to Bell, Clay, Knox, Laurel, Leslie, and Whitley counties.
The primary healthcare clinics also provide pediatrics, women's care, behavioral health, school-based health, nursing home care, pharmacy, and dental services.
For more information, visit GraceHealthKy.org/.