Sam Quinones, author of The Least of Us: True Tales of America and Hope in the Time of Fentanyl and Meth, will keynote the event.
LOUISVILLE, KY (Sept. 6, 2023) - Kentucky Association of Health Plans (KAHP), the trade association representing commercial insurers and Medicaid managed care organizations in the Commonwealth, today announced Kentucky's first-ever Opioid Symposium.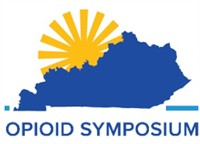 The Kentucky Opioid Symposium event, which will take place on Oct. 8-10, 2023 in Lexington at the Marriott Griffin Gate as well as the Central Bank Center, is organized by the Kentucky Opioid Abatement Advisory Commission (KYOAAC), with KAHP serving as presenting sponsor, and will bring together healthcare professionals, policymakers, and community members to address the opioid crisis in Kentucky.
The symposium will be keynoted by freelance journalist and author of "Dreamland" and "The Least of Us: True Tales of America and Hope in the Time of Fentanyl and Meth," Sam Quinones, and will feature other esteemed speakers as well panel discussions, and breakouts on a variety of topics related to the opioid crisis, including prevention, treatment, and recovery. Attendees will have the opportunity to network and learn about the latest research and best practices in addressing the opioid epidemic.
"KAHP is honored to help the Opioid Advisory Commission with convening this important gathering," said Tom Stephens, "Managed care organizations continue to show their commitment to fighting the opioid scourge through awareness campaigns, incentivizing alternative therapies, providing Medically Assisted Treatment (MAT), encouraging strong peer supports, and focusing on areas like expungement assistance and recovery housing."
The Kentucky Opioid Abatement Advisory Commission was created by the General Assembly's unanimous passage of House Bill 427 and is made up of nine voting and two non-voting members and includes stakeholders, law enforcement and victims of the opioid crisis.
The conference kicks off with an evening welcome reception on Oct. 8, followed by two days of presentations and workshops.
Registration for the Kentucky Opioid Symposium is now open, and tickets are available for a discounted rate until Sept. 11. For more information and to register, please visit: www.kentuckyopioidsymposium.com.
About the Kentucky Association of Health Plans
Kentucky Association of Health Plans is the trade organization representing the Kentucky health insurance community. KAHP is a leader on issues that strengthen the accessibility, value, and quality of health care in the Commonwealth. Members include Aetna, Anthem, CareSource, Humana, Passport Health Plan by Molina Healthcare, UnitedHealth Group and WellCare. For more information visit: www.kahp.org or follow @kyhealthplans on Twitter.