MULTNOMAH COUNTY, OR - On Wednesday, September 6, 2023, Brendan Tyler Johnson of Fairview was sentenced in Multnomah County Circuit Court to 25 years in prison for child sex abuse.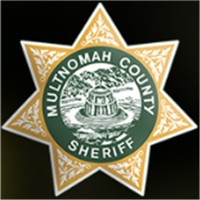 The sentence was following a conviction for:
Two counts of using a child in display of sexually explicit conduct
One count of encouraging child sexual abuse in the second degree
Three counts of encouraging child sexual abuse in the first degree
Johnson was arrested in March 2022, and charged following a months-long investigation led by the Multnomah County Sheriff's Office Detectives Unit.
For resources on online safety, child abuse awareness, age-appropriate education, or to make a report of suspicious online behavior, please visit the National Center for Missing & Exploited Children's website. You can also report child abuse to the Oregon Child Abuse Hotline by calling 1-855-503-SAFE(7233).
LINK TO PREVIOUS ARTICLE: CHILD SEX ABUSE CONVICTION IN MULTNOMAH COUNTY, OREGON /JUSTICE FOR FAMILY