LONDON, KY - Laurel County Sheriff John Root is reporting that: Early Sunday morning September 10th Laurel Deputy Byron Grimes arrested an 18 year-old suspect wanted for allegedly shooting multiple times into an occupied vehicle in Laurel County on Saturday, September 9th, 2023 at approximately 3:11 P.M.
The incident occurred Saturday afternoon at the intersection of Old KY 30 and Richmond Road, 3 miles north of London, when the accused who was driving a tan colored Chevy Silverado, allegedly fired a weapon multiple times at an occupied vehicle, striking it 3 times in the passenger side.
The victim vehicle was occupied by a driver and front seat passenger.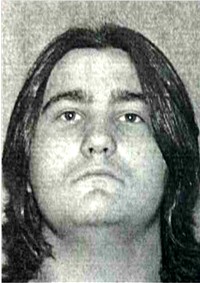 Once reported to LSO, Laurel Deputy Byron Grimes was placed in charge of the investigation.
Deputy Grimes immediately began investigating the incident and identified the suspect as Peyton Bobbitt age 18 of London, KY.
The Laurel County Sheriff's Office posted a news release at 12:45 A.M. on Sunday, September 10th, 2023.
ARREST:
Upon developing information on the suspect's location, Deputy Grimes arrested Peyton S. Bobbitt age 18 of Wells Road, London, KY at 1:37 A.M. Sunday morning, less than 1 hour after the LSO news release was posted.
Peyton Bobbitt was charged with:
2 COUNTS WANTON ENDANGERMENT-1ST DEGREE
Bobbitt was lodged in the Laurel County Correctional Center and is being held on a $10,000 CASH bond with a court appearance set for September 11, 2023 at 11:00 A.M. in Laurel District Court.
Photo of the accused is courtesy of the Laurel County Correctional Center.
Black & white photo left is from the Laurel County Sheriff's Office.
LINKS TO PREVIOUS RELEASES
WANTED News Release posted at 12:45 A.M. on September 10th, 2023.
ARRESTED News Release posted at 1:54 A.M. on September 10th, 2023.