Laurel County, KY - Sheriff John Root is reporting that a property owner on Chapal Road found a suspicious item on his property and notified the Laurel County Sheriff's office on Friday afternoon June 14,2019 at approximately 4:10 PM.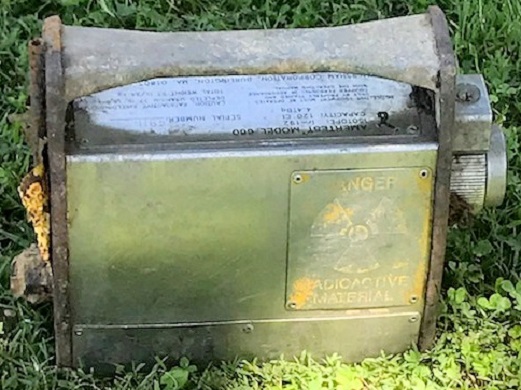 Laurel Sheriff's Deputy Robert Reed, FBI, Laurel County's Emergency Management Director Justin Noe and Kentucky Radiation Health responded to the scene.
The item has been identified as a portable industrial radiographer unit which has been removed from the scene and determined to be of no danger to the public.
Photo of item removed from the scene attached to this report.