Knott County, KY (June 15, 2019) - On Thursday June 13th 2019 Officer Dwight Isaac with Kentucky State Police Commercial Vehicle Enforcement was conducting a drug investigation in the Talcum community of Knott County.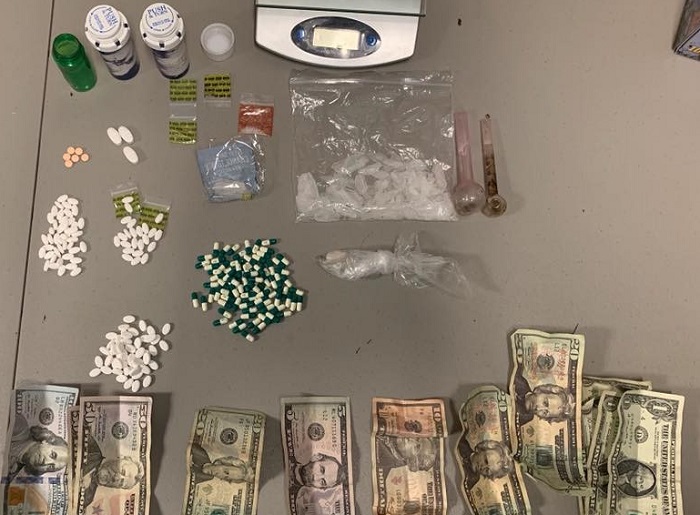 This investigation lead to the execution of a search warrant and traffic stop that located a large amount of illegal drugs including:
2 ounces of suspected methamphetamine
1 gram of suspected Heroin
66 ½ Oxycodone Pills
6 Saboxone
3 Gabapentin pills
137 other Legend Drugs
Counterfeit Currency
Arrested was: 31 year old Racheal A. Perry of Hindman, Kentucky on charges:
No vehicle registration
No Insurance, Operating on Suspended License
Traffic Controlled Substances 1st
Possession of Controlled Substances 1st
Possession Controlled Substance 3rd
Possession Controlled Substance not in proper container
Illegal possession of Legend Drug
Trafficking Controlled Substance 1st Drug Unspecified.
A vehicle passenger 39 year old Derrick R. Shepherd of Fisty, Kentucky on charges:
Trafficking Controlled Substances 1st Meth
Possession Controlled Substances 1st Heroin
Prescription Controlled Substance not in Proper Container
Possession Controlled Substance 3rd
Illegal possession of Legend Drugs
Giving officer false name
Tampering with Physical Evidence
Both Perry and Shepherd was lodged in the Perry County Detention Center without further incident.
Assisting in the investigation was CVE Officer Kalin Caudill and KSP Trooper Joshua Richardson.
CVE Officer Dwight Isaac continues the investigation.