MANCHESTER, KY - The Manchester Enterprise is reporting that a Manchester man has led Police on a high speed pursuit into Clay County.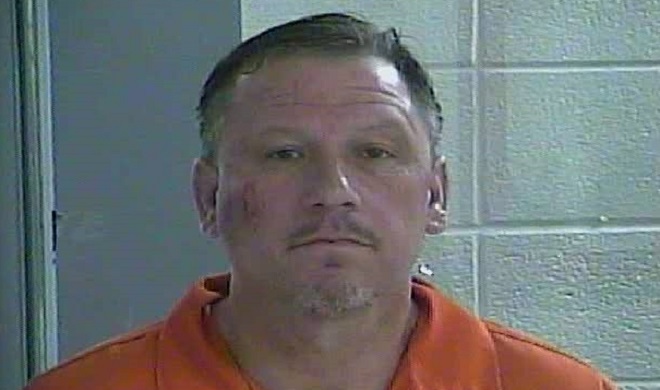 According to the Enterprise, the pursuit began at Levi Jackson State Park in Laurel County and ended on Railroad Avenue in the city limits of Manchester after the vehicle came to an abrupt stop on a gravel path.
According to jail records, Michael S. Lewis age 53 of Manchester, Ky. was booked into the Laurel County Correction Center on Tuesday July 2, 2109 at 5:22 AM. by London Police Officer A. Lawson.
Michael S. Lewis was charged with:
Possession of an open alcoholic beverage container in a motor vehicle
Disregarding a traffic light
First-degree fleeing or evading police
Operating a motor vehicle under the influence of alcohol
Resisting arrest
Reckless driving
Driving on a DUI suspended license
License to be in possession
He was lodged in the Laurel County Correction Center.
Photo of the accused courtesy of the Laurel County the Laurel County Correction Center.