Laurel County, Ky. - Sheriff John Root is reporting that: Laurel Sheriff's Deputy Rick Cloyd along with Detective Bryon Lawson arrested Dustin J. Bewley age 25 of London on Tuesday evening July 2, 2019 at approximately 6:15 PM.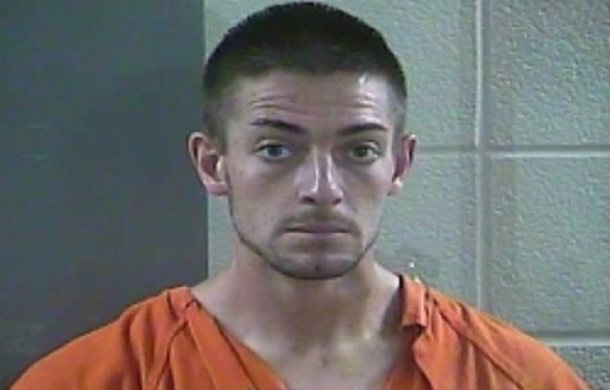 The arrest occurred off Rocky Branch Road, approximately 3 miles South of London after deputies were dispatched to a complaint of a subject apparently passed out slumped over the wheel in a business parking lot there driving a white colored Chevrolet dump truck.
When deputies arrived at the scene, they noted that this subject appeared passed out with his foot on the brake, keys in the ignition in the run position and vehicle still in drive.
Deputies attempted to awaken this individual and when they were able to do so, they conducted an investigation determining that this subject was under the influence.
In addition, they found this subject in possession of a loaded syringe believed to be Methamphetamine and a plastic baggie with what appeared to be drug residue on it.
Dustin J. Bewley was charged with:
CDL under the influence/control substance
CDL – operating a vehicle while suspended
No registration plates
Possession of drug paraphernalia
Possession of a controlled substance – first-degree – first offense – Methamphetamine
This individual was lodged in the Laurel County Corrections Center.
Photo of accused attached is courtesy of the Laurel County Corrections Center.