Clay County, Ky - Sheriff Patrick Robinson is reporting that on July 10, 2019 at approximately 6:00 AM Clay County Chief Deputy Clifton Jones arrested Larry Felton, 26 of Mountain Springs Road.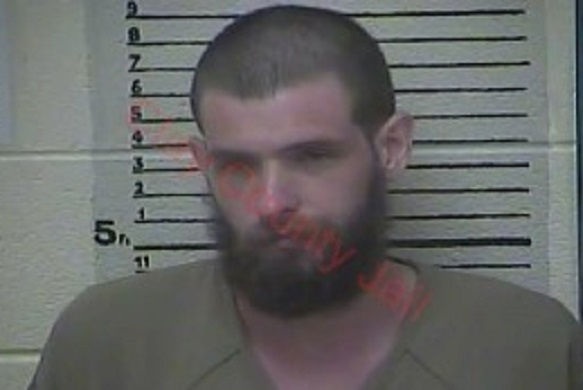 The arrest occurred while Chief Jones was patrolling North Highway 421 when he observed a male staggering in the roadway.
Chief Jones conducted an investigation at which time determined the subject was under the influence, during search of incident Chief Jones located a baggie of marijuana and illegal substances on the person of the subject.
Through warrant check with Clay County Dispatch it was confirmed the subject had an outstanding warrant for his arrest out of Laurel County.
Larry Felton was charged with:
• Possession of a Controlled Substance 1st Degree 1st Offense
• Possession of Marijuana
• Public Intoxication of Controlled Substance (Excludes Alcohol)
• Serving Bench Warrant for Court
The photo attached is courtesy of the Clay County Detention Center.