Laurel County, Ky. - Sheriff John Root is reporting that: Laurel County Sheriff's Deputy Joey Robinson along with Captain Kevin Berry arrested Crystal Gail Vaughn age 40 of Corbin, KY on Thursday July 18, 2019 at approximately 4:30 PM.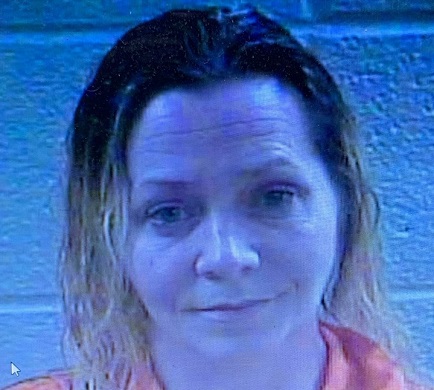 The arrest occurred at an apartment building off Pine Grove Road approximately 11 miles south of London after deputies were dispatched to a complaint of an intoxicated female outside yelling and screaming at neighbors and the property manager.
Several neighbors including children were outside during the incident.
Upon arrival deputies observed Vaughn go back inside her apartment. Deputies made contact with Vaughn when they smelled a strong odor of marijuana coming from within her apartment. Vaughn stated that she had smoked Marijuana earlier in the day.
Vaughn was determined to me manifestly intoxicated on drugs and in possession of Marijuana.
Crystal Gail Vaughn was charged with:
Disorderly conduct 2nd degree
Possession of Marijuana
Drug paraphernalia
Public Intoxication
This individual was lodged in Laurel County Corrections Center.
Photo courtesy of Laurel County Corrections.