LONDON, KY - Laurel County Sheriff John Root would like to congratulate 6 of his Deputies for Graduating the Kentucky Tactical Officers Association Basic Swat Course. This training course consists of two vigorous weeks of specialized tactical training to advance their knowledge for handling critical incidents and high risk operations.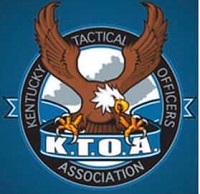 Deputies that participated in this class were:
Sergeant John Inman
Detective Richard Dalrymple
Detective Kyle Gray
K9 Unit Jake Miller
Deputy Taylor McDaniel
Deputy Joshua Morgan
Sheriff John Root feels that this program is a great asset to "YOUR" Laurel County Sheriff's Office and this specialized training the Special Response Team (SRT) received will greatly enhance them with more knowledge and greater ability to make Laurel County a safer place for its citizens.
Sheriff Root is also planning to send more Deputies to this training in the future and expand the SRT services.
Sheriff Root would like to send a special thanks to the Kentucky Tactical Officers Association and congratulate these Deputies for their determination and hard work it took to complete this course!