Laurel County, Ky. - Sheriff John Root is reporting that: Detective Kyle Gray arrested Tammy Lynn Miracle age 47 of Corbin, KY on Monday July 22, 2019 at approximately 5:30 PM.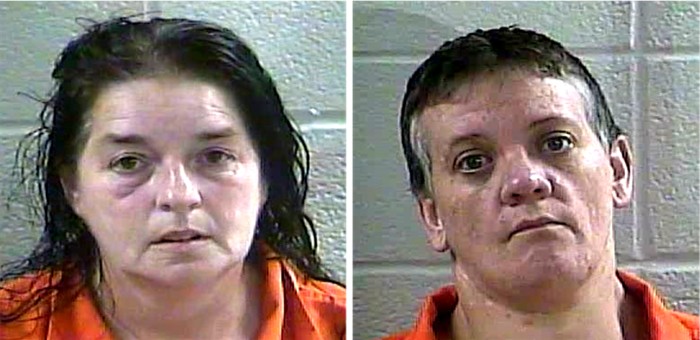 The arrest occurred on Adams Road 10 miles south of London.
Detective Gray had received a request for an investigation from a business regarding thefts from an employee.
Through the investigation, Gray discovered that Miracle had been unlawfully voiding transactions and keeping the money. Miracle had unlawfully taken at least $3000.00 from the business at the time of the arrest.
Miracle was also observed to be in possession of Methamphetamine.
Tammy Lynn Miracle was charged with:
Theft by Unlawful Taking over $500
Possession of Methamphetamine 1st degree
The investigation is ongoing by Detective Gray.
Liberty Miracle age 40 of Corbin, KY was also arrested during the investigation for an outstanding Harlan County Indictment Warrant.
The warrant was for:
Possession of Methamphetamine 1st degree
DUI 1st offense
Possession of Marijuana
Several traffic charges
Both were arrested and lodged in Laurel County Corrections Center.
Photos are courtesy of Laurel County Corrections Center.
Assisting Gray was Sgt Greg Poynter, Sgt Jack Caudill, Deputy Travis Napier and Deputy Robert Reed