Corbin, Ky. (July 26th 2019 ) – On Thursday July 25th 2019 around 11:46 A.M. officer Steven Douglas with Kentucky State Police Vehicle Enforcement stopped a white 2012 KIA Forte on US25 E near the Knox/Laurel County line after observing the vehicle driving in a reckless manner.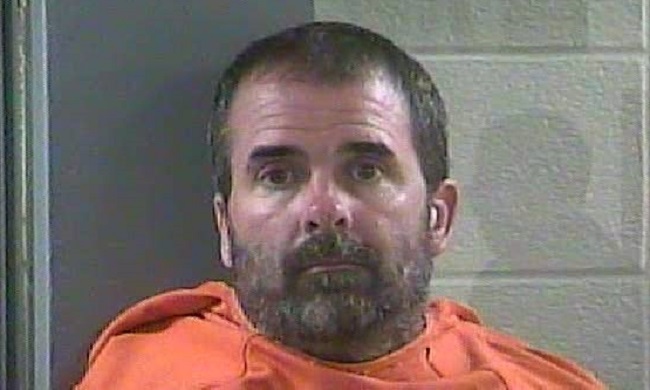 After stopping the vehicle Officer Douglas found 40 year old Michael Brandon Holmes of Tabor City, North Carolina was a wanted fugitive from Iredell County, North Carolina on charges of Larceny of Motor Vehicles and Assault with a deadly Weapon charges. Further investigation found that Holmes was operating a stolen 2012 KIA at the time of stop and was operating on a suspended license. The vehicle was entered stolen by Middlesboro Police Department.
Holmes was arrested without further incident and lodged in the Laurel County Detention Center on charges of:
Receiving Stolen Property-Auto
Reckless Driving
Operating on Suspended License
Fugitive from Another State
Officer Steven Douglas continues the investigation.
Assisting on Scene: CVE Officer Tyler Teaney.
Photo courtesy of the Laurel County Detention Center