LONDON KY—The London Police Department is partnering with law enforcement agencies across the state for the Kentucky Office of Highway Safety's Drive Sober or Get Pulled Over campaign.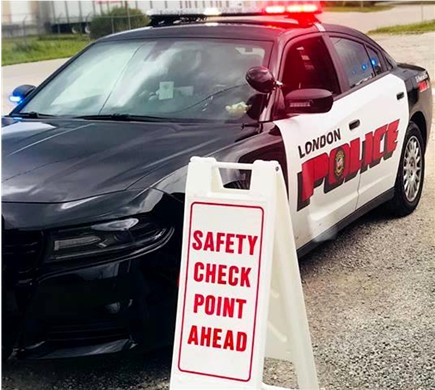 The campaign kicked off on Friday, Aug. 16th and will run through Labor Day Sept. 2nd. London Police will conduct various traffic safety checkpoints and place an emphasis on all impaired driving to help prevent serious roadway injuries and fatalities.
"There is no excuse for driving impaired. It will always be a priority of ours to do our best to stop those who endanger the lives of others by driving impaired." London Police Chief Darrel Kilburn said.
During the campaign, London Police will not only be focusing on impaired driving, but also seat-belt usage. Laurel County has been reported as one of the top 40 counties in the state with impaired driving issues, out of 120. Across the state in 2018, there were 4,737 impaired driving crashes causing 116 fatalities and 2,409 injuries.
"Please be responsible and drive sober," Chief Kilburn said.
Citizens are encouraged to call 911 or (606) 878-7000 to report drivers suspected to be under the influence.