MANCHESTER, KY - The Manchester Police Department is reporting that: On Monday August 19, 2019, Officer Jeff Couch responded to a loud noise complaint at the Raintree Apartments complex.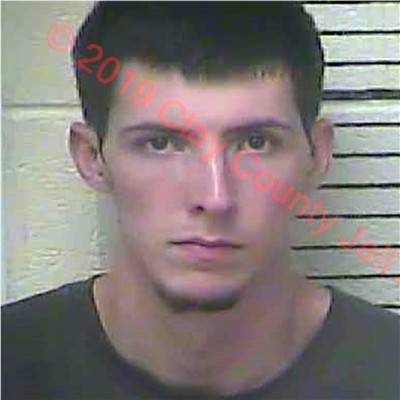 Upon arrival Officer Couch made his way to the apartment and knocked on the door. Once the door had been opened, a young female ran toward him.
The female was bleeding, and visibly shaken, stating that her boyfriend had cut her, choked her with a cord, and was going to "kill her".
Officer Couch noticed the boyfriend, Austin Jackson, standing in the apartment. Officer Couch verbally commanded Mr. Jackson to exit the apartment, to which he complied.
Officer Couch removed a knife from Mr. Jackson's pocket.
Austin Jackson, age 20 of Manchester was arrested and charged with:
Assault, 2nd Degree - Domestic Violence
Unlawful Imprisonment - 1st Degree
Wanton Endangerment - 1st Degree
The photo of the accused is courtesy of the Clay County Detention Center.
Clay County Sheriffs Deputy Jeremy Gabbard assisted Officer Couch with the incident.