FRANKFORT, Ky. (August 20, 2019) - Kentucky Labor Cabinet Secretary David Dickerson announced on Friday August 16, 2019 that the Cabinet's Office of Inspector General has completed the investigation into whether Kentucky teachers engaged in an illegal work stoppage, also known as a "Sick Out," during the 2019 session of the General Assembly.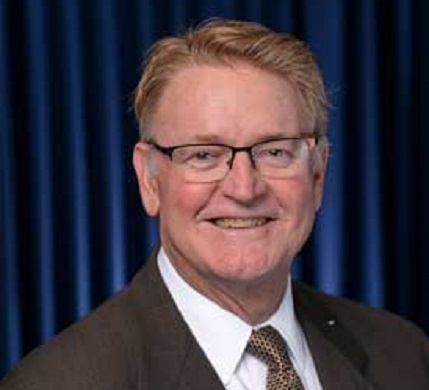 David Dickerson
The investigation found that 1,074 teachers did violate Kentucky law, which clearly prohibits work stoppages.
KRS 336.050(2) gives the Cabinet the discretion to prosecute and assess civil penalties of up to $1,000 per person, per day of work stoppage on any violation of a labor law in the state of Kentucky. Dickerson noted that while no penalties will be assessed for violations in this specific instance, this investigation was necessary to ensure that public schools remain open during the upcoming school year and that similar work stoppages do not occur in the future.
"Kentucky law clearly prohibits public-sector employees from engaging in work stoppages that many teachers engaged in during the early months of 2019," noted Dickerson. "Those teachers who participated in this concerted effort were in clear violation of the law, as noted by the Kentucky Education Association and recently affirmed by a federal court."
In a clear and decisive victory for the Cabinet, United States District Judge Danny Reeves acknowledged that the Labor Cabinet had every right to investigate public school teachers for their conduct. "Kentucky statutes explicitly grant the Labor Cabinet the authority to prosecute and assess civil penalties against public employees, which includes public-school teachers who may have violated KRS Chapter 336," Reeves stated. "Students are expected to attend classes. If they fail to do so without a valid excuse, their absence is duly-noted and appropriate action is taken. But the teachers at the center of this controversy expect[ed] different treatment." A full copy of the Court's Order can be found here.
"It is important to note what the Court explicitly stated," added Dickerson. "Citizens of the Commonwealth have a strong and continuing interest in public schools remaining open during the school year. The purpose of the Cabinet's investigation was to undertake a thorough investigation into conduct by some public school teachers and ensure that work stoppages do not happen again so that public schools will be able to fulfill their mission to educate the children of Kentucky. The Cabinet remains dedicated to that mission and will continue to monitor any future 'sick outs' closely for further violations of Kentucky labor law."
"Let it be clearly understood that the grace extended in this instance will not be extended for future such proven violations," said Dickerson. "The public cannot tolerate another illegal work stoppage in our schools. It is important for public school teachers to understand the level of seriousness that, by law, the Labor Cabinet must and will give to any future work stoppages. We dedicate ourselves to students and parents across the Commonwealth to make sure that this doesn't happen again, and that our schools will remain open."