LONDON, KY (August 30, 2019) - Laurel County Sheriff John Root is reporting that: Laurel Sheriff's Deputy Brad Mink has earned his Certificate of Training having completed the vehicle collision investigation course levels I, II, and III for a total of 240 hours.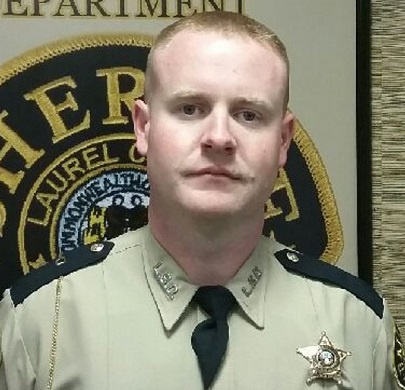 The course was taught at Georgetown Police Dept. by a Department of Criminal Justice Training (DOCJT) approved instructor. Deputy Brad Mink is now a Certified Reconstructionist.
With this certification, Deputy Mink will be investigating fatal traffic crashes, serious injury traffic crashes, assisting with homicides, and other events requiring a Reconstructionist.


Sheriff Root stated that "our reconstructionists perform a vital role at the Sheriff's office, and are a valuable asset to the citizens of Laurel County. They respond to calls for service and are a specialized team of individuals whose specific skills are a critical asset to the Laurel County Sheriff's Office."
Currently, the Laurel County Sheriff's office now has four deputies and detectives who are Certified Reconstructionists.
Our Certified Reconstructionists are:
Maj. Chuck Johnson
Detective Sgt. Chris Edwards
Detective Richard Dalrymple
Deputy Brad Mink
Pictured is Laurel Sheriff's Deputy Brad Mink.