LONDON, KY (Sept. 13, 2019) - The Laurel County Sheriff's Office is pleased to announce that Sheriff John Root has been named "2019 Sheriff of the Year" by the Kentucky Sheriff's Association.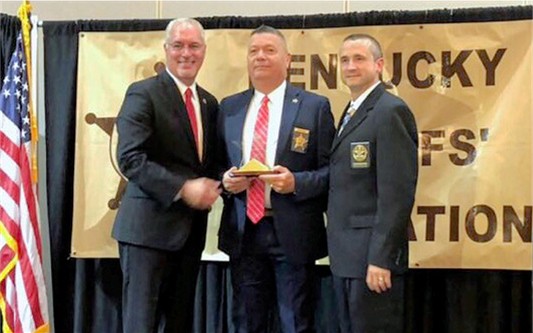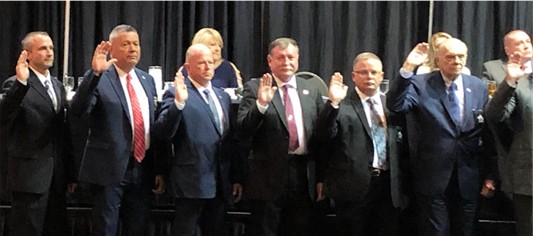 Sheriff Root has 32+ years of service to the Commonwealth with most of his time being served right here in Laurel County. Sheriff Root was elected Sheriff in 2010 and took office in January 2011.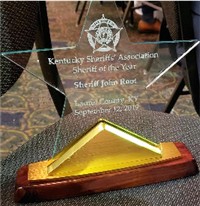 During his tenure as Sheriff, he has declared "War on Drugs" in Laurel County.
Purchased a new fleet of cruisers not costing the taxpayers any money, all paid for by drug seized monies.
He has installed mobile databases in each cruiser for the safety of deputies and to better serve the residents of Laurel County.
Established a special response unit team to answer violent calls and serve high risk warrants.
Established a canine team with two dogs and two handlers and a new addition to be added soon.
He has created a position for a full-time drug interdiction unit whose duties are to concentrate on drugs that are being transported and brought into our County.
Established a position for an arson investigator whose training will be completed in the upcoming months.
Provided a full time Public Affairs Officer to provide news, arrests, weather reports ,and road condition reports to keep the public aware and safe.
Sheriff Root stated that he is honored to bring this recognition to Laurel county and would like to thank each employee who works for him and thank the residents of Laurel County for allowing him to be in this position to make a difference here locally.
In addition, Sheriff Root was reelected to the Kentucky Sheriff's Association board of directors for the fifth time.
Pictured is the presentation of the "2019 Sheriff of the Year" award held at the annual Kentucky Sheriff's Association convention annual awards banquet at the Holiday Inn Plaza in Bowling Green Kentucky this week. Pictured left to right is the National Sheriff's Association president – Sheriff Daron Hall who is the Sheriff in Davidson County, Tennessee Sheriff's Office. Laurel County Sheriff John Root in the middle. On the right is the Kentucky Sheriff's Association president – Sheriff Patrick Boggs of the Mason County Sheriff's office.
In addition, photos are attached of the swearing in ceremony for the Kentucky Sheriff's Association Board of Directors for the new year. Laurel County Sheriff John Root is pictured 2nd from the left. Also pictured is Sheriff Root's prestigious award for "Kentucky Sheriff of the year for 2019."