Knox County, Ky. (Sept. 18, 2019) - The Knox County Sheriff's Department is reporting that; On Tuesday, September 17, 2019 at approximately 12:05 A.M. Knox County Deputy Mikey Ashurst received several reckless driving complaints on Highway 229 near the Laurel County line.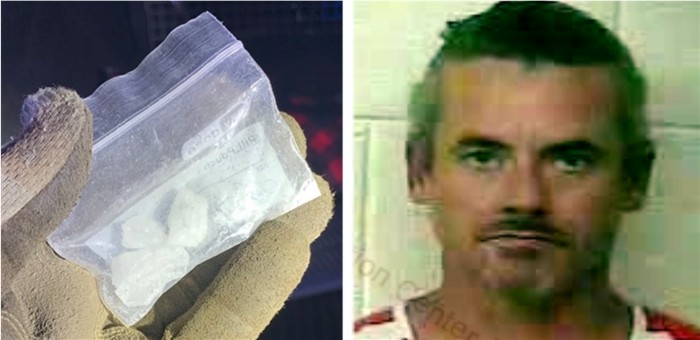 When Deputy Ashurst arrived in the area, he observed the reported vehicle moving at a slow rate of speed as it swerved off the roadway.
After Deputy Ashurst conducted a traffic stop, he observed a clear plastic bag containing suspected Methamphetamine and open beer cans inside the vehicle.
Further investigation lead to the discovery of three (3) large Crystal Meth rocks located inside the vehicle.
The driver, Mark E Smith age 44 of Barbourville, KY, was arrested and charged with:
Trafficking in Controlled Substance-1st Degree
Possession of Controlled Substance-1st Degree
Possession of Open Alcohol Beverage Container in Motor Vehicle
Careless Driving, Operating on Suspended or Revoked Operator License
Failure to Produce Insurance Card
Failure to Wear Seat Belts
Mark Smith was lodged in the Knox County Detention Center.